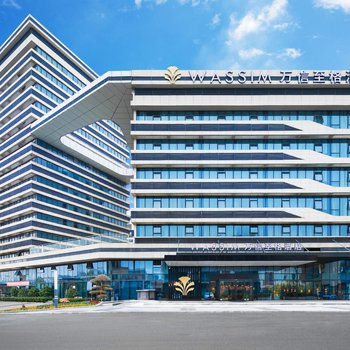 Located in Wuhan Airport Economic Demonstration Zone (national level), Wuhan Tianhe Airport Hotel is close to Wuhan Tianhe Airport and 980 meters away from the subway station of Aviation Headquarters. Nearby attractions include Wuhan Haichang Polar Ocean Park, Panlong City National Archaeological Site and Fuhe Wetland, etc.
As a high-end hotel brand of BTM Home Inns, Wuhan Tianhe Airport Wanxinzhige Hotel is designed by a well-known design company in China. Inspired by the "beauty of peacock", the hotel instill aesthetic temperament into high-level space facilities, achieve a new sensory style of "delicate and comfortable", and create a "warm and decent" service courtesy.
The hotel has 95 high standard rooms, comfortable and complete space, including full-time restaurant, lobby bar, laundry room, fitness center and the hotel's special parking space, while ensuring business and leisure travel, can meet the different needs of more people. The hotel adheres to the brand commitment of providing top-grade quality service and creating a trusted travel life. It is unique in space style, interior design, food production and guest supplies selection, etc., to create a living experience in line with the identity of the guests who pursue quality and brand. The lobby of the hotel is equipped with robots to provide whole-process contactless service. At the same time, the room is equipped with intelligent sensors that can control air conditioning, curtains, lighting and TV by voice, giving you a comfortable and intelligent experience.